Trott Development is a full service contracting company. From a small cabin in the woods, to a luxury year round home, we can fulfill all of your building needs. We offer varying degrees of project completion for your smaller projects as well. Some customers are interested in a start-to-finish, turn-key projects; while others are interested in exterior shell completion for future finishing by the owner. Our goal at Trott Development is to be flexible and fair. We understand that no two customers and projects are alike, so we will work with you to fulfill all your construction and financial goals.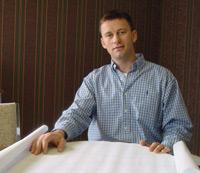 Trott Development is an approved contractor at lending institutions here in the Bangor area, which translates into seamless integration between the lending and building process. Residential or Recreational projects are our specialty within 60 miles of the Bangor area. In-town residential, Lakefront, Riverfront or a cabin in the middle of the woods is all within our limits.
Having a real estate and development company work so closely together is another added benefit of the Trott family of companies. Our specially trained and experienced agents and project managers will not only facilitate transactions and create building plans but also help you with the difficult tasks of specific town and L.U.R.C. permits and approvals. These complex tasks can be all part of a days work for our helpful associates.
Call or email Rich Trott anytime for a free sit-down consultation and drafting discussion. We are always happy to discuss your building requirements of any size or shape.