As you have hopefully had a chance to browse through our web-site you will find that Trott Real Estate and partner companies are far more than a one-dimensional company. When it comes to our full umbrella of real estate services that are provided, it some ways it could be considered the tip of the ice burg.
Trott Real Estate prides itself on personalized customer service. We believe that real estate is a hands on experience, not just document transferring. Customers often comment, "I'm happy that you've taken the time to walk this property with us", as in today's environment, "here's a map, good luck" is a common trend. Other comments, "The help you provided with dealing with the town office was above and beyond anything we expected". To us here at Trott Real Estate customer service isn't just a couple of words, and old fashioned isn't always a bad idea. Call us at anytime, days or evenings, and we would be pleased to provide you with the service that has kept us in business for over 35 years.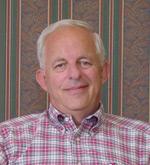 Owner/Founder, Dick Trott. Being born and raised in Maine, I developed an appreciation and love for Maine's great outdoors while hunting, fishing, canoeing and hiking its back country, farms lakes and streams.
After graduating from college in 1965, I went to work as a sales representative for a national company and while doing this, I started investing, buying and selling in real estate. After several successful years of doing this, people started asking if I would help them market their property.
In 1969, I obtained my real estate brokerage license and started listing and selling properties; mostly rural property, farms, woodlands and lakefront properties. In 1974, I opened the office at our present location at 45 Ohio Street in Bangor, Maine.
Since the opening in 1974, Trott Real Estate has expanded its services to include technical assistance in development and subdivision approvals (Trott Development). We also have a branch, Trott Forest Products, Inc., that manages and harvests timberlands and is supervised by a registered Maine Forester.
When experience counts, you can count on Trott Real Estate, with over thirty-five years in all phases of real estate.